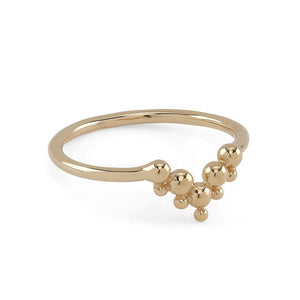 DESCRIPTION:
The ornamental tiara is a strong ancient symbol from the Middle East as well as many other nations across the globe. The Lady Tiara is there to remind you of the queen that you are and never give your power away.

STYLE:
Ring polished in solid 14-karat gold. 

COLLECTION:
From the Arabic love Collection.